Who is Kelly Bhadie and Why is she Trending?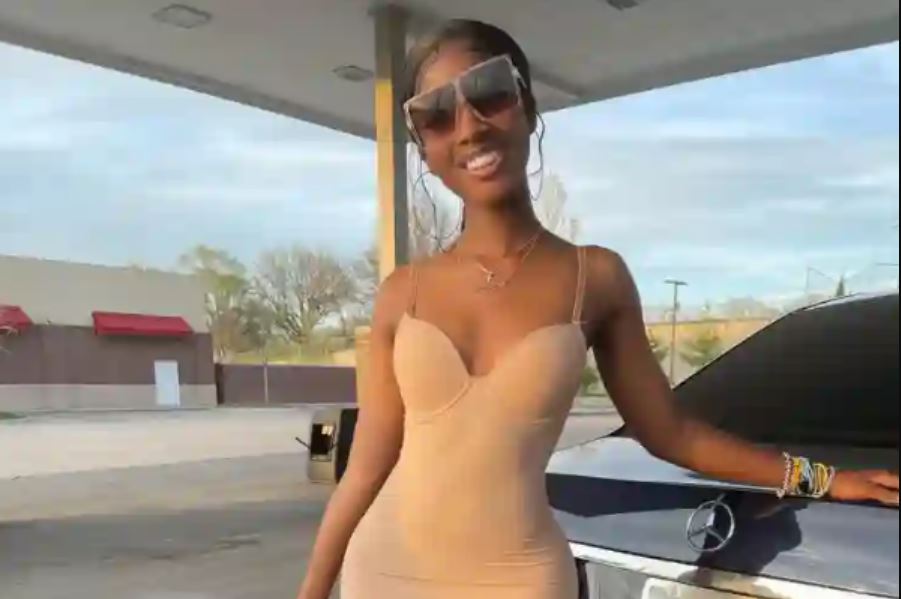 So many people have been asking why Togolese TikToker and viral sensation Bhadie Kelly, has been trending on social media for the past few days.
Bhadie Kelly, a tiktok sensation who has been trending on line has put the whole internet on frenzy and everyone wants to know the actual reason behind this.
So today, we'll delve into her to find out why she became an overnight internet sensation. Why Kelly Bhadie is Trending all over Social Media.
Who Is Kelly Bhadie And Why Is She Trending?
Bhadie Kelly is a Togolese social media influencer and Tiktok celebrity. Kelly is a young woman in her early twenties. She went viral on TikTok after uploading a video of herself twisting, shaking, whimpering, and bouncing her bumbum. Togo is the home country of the Tiktok celebrity.
She is a curvaceous lady, who rose to prominence after a video of her twerking went viral on social media.
On May 23, she posted a video of herself dancing in a room with Nike shoes in the background to Mike Will Made It's instrumental remix of Mac Miller's song J's on My Feet. The video has gone viral on all major social media platforms around the world.
Kelly's most popular video to date is the second one in which she sets men on fire, which has 4.8 million views. The dancer, who first downloaded TikTok in November 2021, previously posted a video with 2 million views in which she wore a black shirt that revealed her belly button, waist beads, and bouncing and bending low.
Why Is Kelly Bhadie Unique?
What makes Kelly unique is that she twerks without bending like other girls, instead standing tall and flipping and bouncing like a caterpillar machine. Kelly can be seen twerking in a circle in the video, which has already received over one million views.
@bhadie.kellyy, a female TikToker, creates short dance videos that have become an internet sensation, with many men on social media drooling over her and other TikTokers mimicking her style.
Following the thread, Kelly Bhadie has become the talk of the town several guys shared her videos and made flirty comments on the thread on social media.
Her followers increased from 356k to 741k and more in just three days as a result of her recent trend.
In the heat of the moment so many Nigerian men who are drooling over her have complimented her on her attractiveness and enormous buttocks.
Kelly Bhadie is one of the most beautiful women on the planet, according to the men who are drooling over her and reposting her videos, and she deserves to trend.
See some of her videos below ;