Kevin Hart Zambian Tiktok Look-Alike got Fans reacting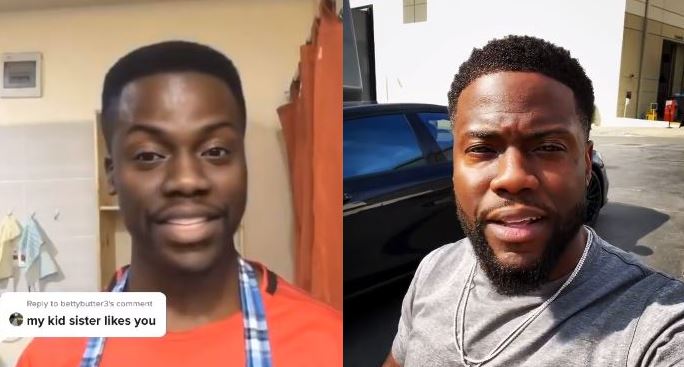 Kevin Hart has a look-alike named "arabmoney44" on Tiktok and he is from Zambia.
With over 190k followers on Tiktok, Kevin Hart doppelganger, John, has got Netizens reacting. "OMG did really @KevinHart4real know that he has a twin in Zambia. I was really blown away after seeing him" A fan wrote.
Another said: "Lmao Kevin Hart has look -alike from Zambia, this is hilarious man"
"So Kevin Hart doesn't have to do ancestry since we know his family is already in Zambia. Wish I could find my roots this fast." A lady said.
Kevin Hart Speaks on Zambia Look-Alike
During an interview on The Breakfast Club, Kevin said he was surprised when he found about his lookalike from Zambia "It's Scary" He said.
"This guy actually looks like me. It's not a joke. My brother, it looks exactly like we were birth from the same woman," Kevin Hart told charlamagne tha god.
"I thought he was playing with a filter but that's him. That's the second time I've seen it." Kevin added.
Kevin Hart Zambian look-alike, John, is an Environmentalist.