Famous Canadian People: Discover the Canadian Celebrities and Players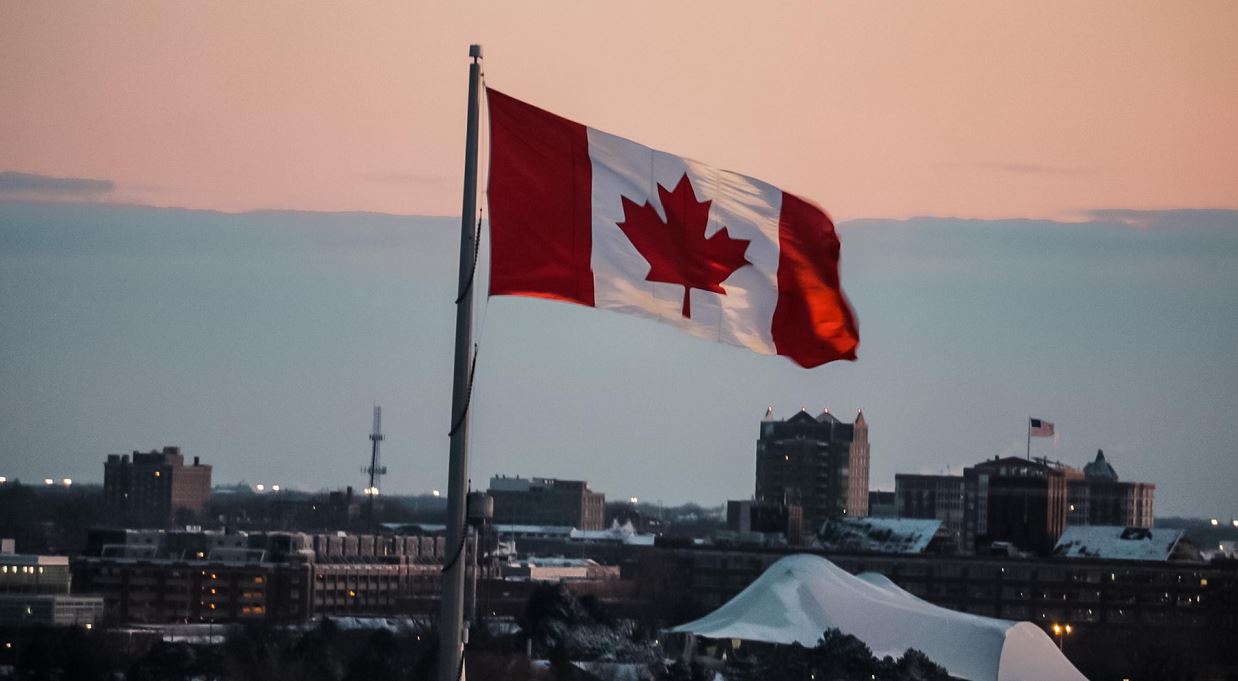 From hockey rinks to Hollywood, Canada has birthed some of the world's most prolific and memorable figures. Their work on different stages is remarkable, but what makes it so special? Let us learn about these Canadians' lives and successes as we dig deeper into how they have shaped their fields and left an impression across the globe.
In this post, we will look at how several famous Canadian people stand out with works from sports, film/TV acting, music composition & performance, comedy acts, plus other areas of influence that still inspire today. Follow along with us for a journey through breathtaking talent originating right here in Canada!
Sports Heroes with Canadian Roots
Canada is well-known for its enthusiasm toward sports, which has provided the perfect platform for many talented athletes to shine and establish their names across the globe. From ice hockey stars such as Wayne Gretzky, to basketball icons like Steve Nash and Dwayne "The Rock" Johnson, who successfully transitioned into acting, each of these renowned personalities has motivated legions of aspiring individuals striving to reach greatness.
In this section, we will discuss how each athlete's Canadian roots influenced them during their journey toward success. Even the NFL has one the best Canadian following, so we shall look back on some pivotal moments that helped shape any individual or collective accomplishment and explore what continues to motivate them today despite having accomplished so much already!
Wayne Gretzky
Born in Edmonton, Alberta, Wayne Gretzky is known worldwide as one of the most iconic Canadians ever to grace a sports field. Widely praised for his immense talent and tenacity on the ice, "The Great One" had an illustrious career playing with teams such as The Oilers from Edmonton and New York Rangers. 
His contributions to hockey are vast. He holds 61 NHL records, including being the only player to attain 200+ points within one season (which occurred four times). Not only this, but also having amassed 894 goals throughout his professional career along with 1,963 assists amassing 2,857 overall has seen him awarded 31 individual awards for sporting prowess – truly making himself famous among Canadians alike!
Steve Nash
Hailing from North Vancouver, Steve Nash is a basketball icon who has made an indelible impression on the sport. His immense talent earned him two MVP awards and eight All-Star selections in his NBA career, more than any other Canadian athlete before him.
Beyond just being a successful player, he is now proving to be a respected coach as well. Dedicating time to mentoring the game and contributing with philanthropy work while overseeing Canada's men's national team, which attests to his dedication of legacy not only across Toronto but worldwide too.
Canadian Stars on the Big Screen
Canada certainly has succeeded in producing world-renowned actors. Canadian celebrities such as Ryan Gosling, Rachel McAdams, and Ryan Reynolds have all carved out successful acting careers within Hollywood that speak volumes of their extraordinary talent and versatility, solidifying their place among distinguished stars. Being born here in Canada, these three exceptional performers serve as role models to citizens from coast to coast while they remain proudly anchored on the global stage.
Ryan Gosling
Ryan Gosling, born in Ontario, has become a renowned actor in Hollywood. He gained notoriety due to his lead role in the romantic drama "The Notebook" which acted as a stepping-stone for a successful career, including parts in acclaimed motion pictures such as "La La Land" and "Blade Runner 2049".
He's been given numerous accolades acknowledging his performing abilities, like the Satellite Award for Best Actor or the Chlotrudis Award for Best Actor. Also, he was twice nominated at the Academy Awards (Best Actor), which turned him into one of Canada's most celebrated actors.
Rachel McAdams
Originating from Ontario, Rachel McAdams has made a name for herself in Hollywood through her riveting parts in films like "Mean Girls", "The Notebook" and the comedy hit "Wedding Crashers". Receiving positive reviews from critics and huge appreciation from fans across Canada, she is now known worldwide as one of its leading Canadian actresses.
McAdams's achievements have had an amazing impact on audiences worldwide. Demonstrating to actors everywhere that it is possible to make your dreams come true, no matter how competitive the show business may be. She has managed to display incredible versatility throughout her entire career with roles ranging from humorous characters up to serious ones- stunning everyone along the way!
Music Icons from the Great White North
Canada's presence in the international music industry has been remarkable. Home to acclaimed entertainers such as Celine Dion, Justin Bieber, and Drake, it is no surprise that Canada harbors a multitude of musical geniuses who have become icons in Canadian artistry. With emotive ballads and hit songs alike playing globally on radio waves, these renowned musicians have indelibly left an impression worldwide for their fans to remember them by.
In this section we will look deeper into how these celebrities from our home country achieved national and international success. Examining what makes each artist so unique compared to one another in terms of creativity, but also looking at shared passions between all three Canadians brought together through their passion for music.
Celine Dion
Born in the Canadian province of Quebec, Celine Dion has become a renowned singer across the world. Many have dubbed her "Queen Celine" due to her strong vocals and classic hits like "My Heart Will Go On". Her career has been outstanding – having gained five Grammy Awards, two Academy Awards, seven American Music Awards, and 20 Juno Award accolades throughout it so far. This sheer talent combined with devotion to music makes clear why she's one of the most famous Canadians around today!
Justin Bieber
Justin Bieber has gone from a small-town singer hailing from Ontario to becoming one of the most famous Canadians in the world. His incredible career and global superstar status is nothing short of legendary. With millions around the globe devoted to him, Justin's numerous chart-topping singles have solidified his legacy as an iconic Canadian force within the music industry across nations.
Not only did he win 1 Grammy Award, 2 American Music Awards, and 8 Billboard Music awards at such a young age, but he also highlighted what hard work combined with determination can achieve for someone who passionately pursues their dreams no matter where they come from, showing that true talent knows no borders or limits!