Meet Manchester United Bruno Fernandes Wife, Ana Pinho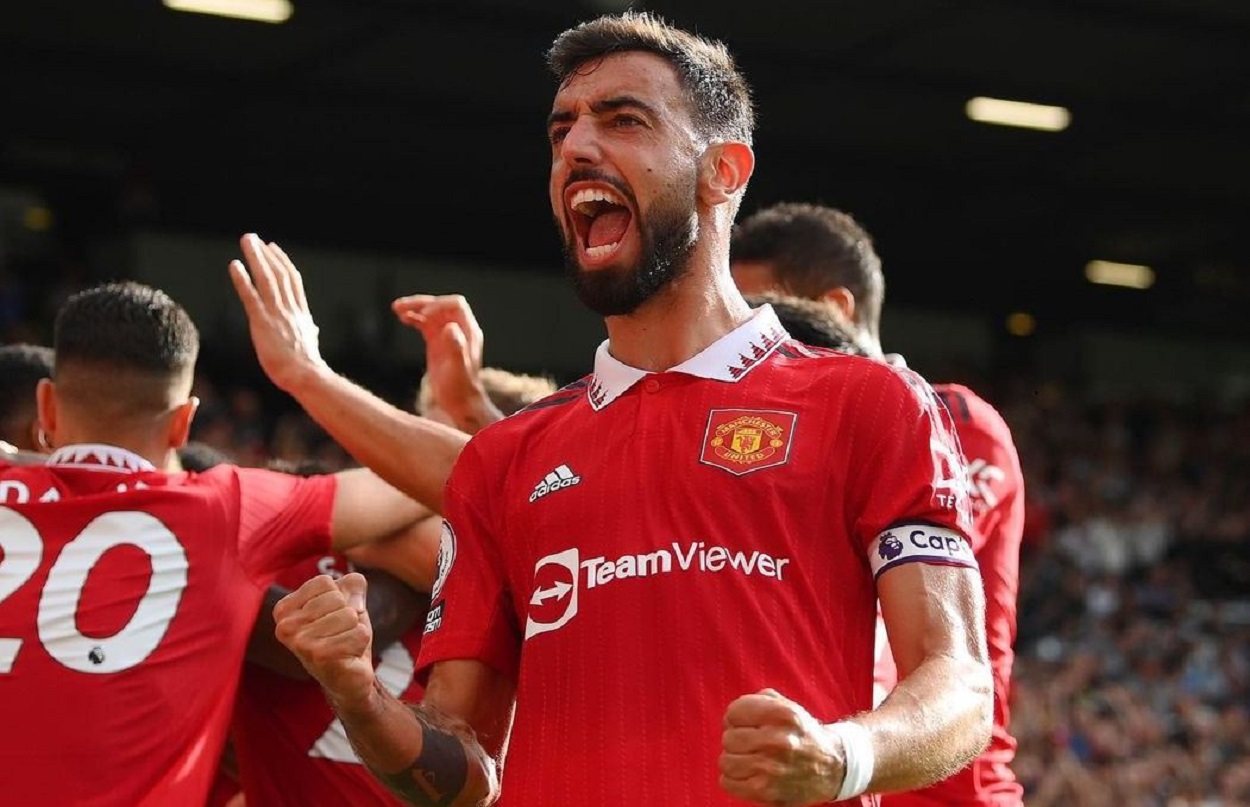 You can't mention Manchester United without including the name of Bruno Fernandes. We will be talking about his wife Ana Pinho.
The name of Bruno Fernandes wife is Ana Pinho. The couple tied the knot in 2015. They are blessed with two children.
Fernandes met Ana (originally Pinho) when they were 16 at school.
Join Our [Telegram Channel] For the Latest Sports News.
"We were 16/17 years old. We met at school," she told Voce na TV in 2019.
"At the time I was in Boavista and went to a nearby school. We fell into the same class.
"He tried a few times [to kiss me] and I always said 'no', and then I gave in.
"[It was] at school, it was just the two of us, it was in front of the school, there was a gum shop, that's it."
They got married in 2015 and Pinho gave birth to their first child, Matilde in January 2017 and second child, Gonçalo in September 2020.
Bruno Miguel Borges Fernandes is a midfielder for both the Portugal national team and Premier League club Manchester United. Fernandes is renowned for his ability to score goals, create plays, lead by example, take penalties, and work hard.
Originally from Maia, Porto, Fernandes began his professional career with Serie B club Novara before moving on to Serie A club Udinese in 2013 and then Sampdoria three years later. He signed with Sporting CP in 2017 after spending five years in Italy, where he was made club captain.
When he was younger, Fernandes and his older brother Ricardo, who was also a professional football player, used to play football on the streets.