Chelsea Sack Coach Thomas Tuchel: See Funny Reactions and Memes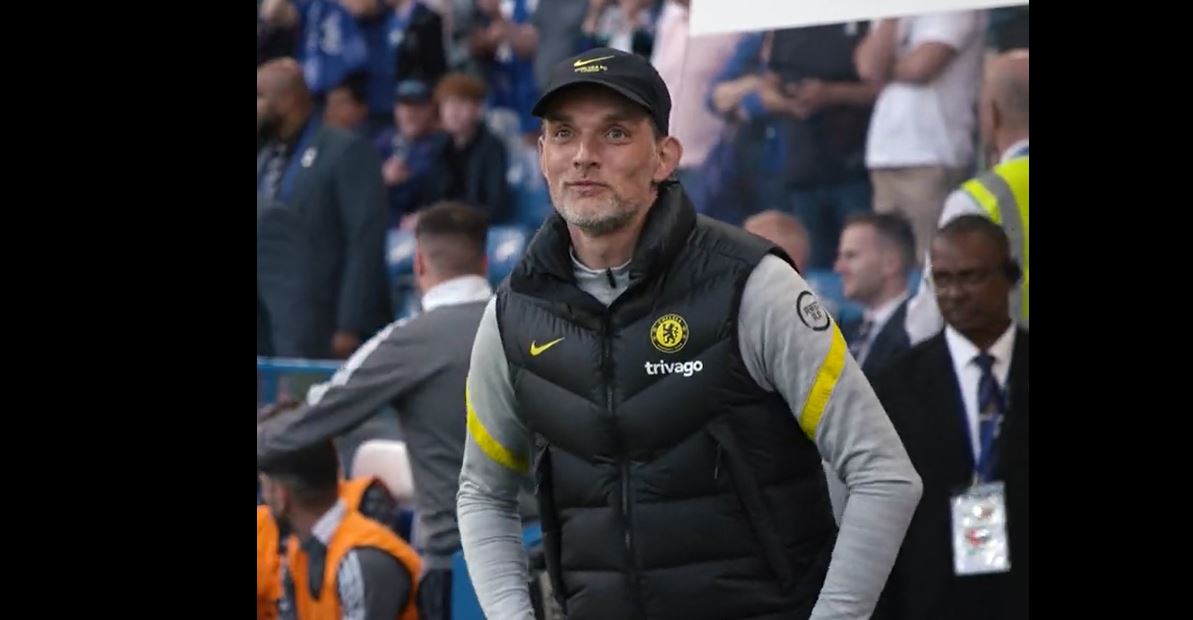 Chelsea has sacked Thomas Tuchel after their 1-0 Champions League defeat to Dinamo Zagreb. 
Todd Boehly, the club's new owner, has fired the German coach just seven games into the season and 100 days after taking over from Roman Abramovich.
Chelsea are sixth in the Premier League and have had a disastrous start to their Champions League campaign, with Tuchel sacked just hours after their humiliating 1-0 loss in Croatia, his 100th match as manager.
Tuchel is being paid £13million as a severance package, with a further £2m going to his backroom staff. According to Sportsmail.
"On behalf of everyone at Chelsea FC, the Club would like to place on record its gratitude to Thomas and his staff for all their efforts during their time with the Club." Chelsea said in a statement.
"Thomas will rightly have a place in Chelsea's history after winning the Champions League, the Super Cup and Club World Cup in his time here.
"As the new ownership group reaches 100 days since taking over the Club, and as it continues its hard work to take the club forward, the new owners believe it is the right time to make this transition."
Chelsea, according to Sportsmail, have been granted permission to speak with Brighton manager Graham Potter, their top target, while out-of-work Mauricio Pochettino is also being considered.
Chelsea added that they will move 'swiftly' to appoint a new manager and Tuchel's coaching staff will take charge of the team in the interim. 
Tuchel arrived at Stamford Bridge in 2021 to replace Frank Lampard and won the Champions League within six months.
There have been several reactions on social media following the news.
See reactions below:
1.
"Chelsea are a mess. How are they gonna sack their manager after so few games and so much money spent lol?"
2.
"Tuchel spent 20months in Chelsea and won the Champions league. Pep in 6 years at man city spent 1B, gathered the most expensive squad, played 1 champions league final and lost to mid harvest."
3.
"This is the biggest heartbreak I have ever felt as a Chelsea fan."
4.
"Thomas Tuchel will go down in the history books of Chelsea. Thank you gaffer. RT Chelsea fans."
4.
"How things change quickly in football, this time last year Thomas Tuchel was the best coach in the Champions League."
5.
"Good to see that incredible partnership between Thomas Tuchel and Aubameyang lasted 59 minutes."
6.
"Chelsea were ready to hand Thomas Tuchel an extension merely days ago. He's now been sacked. Either something serious has happened behind the scenes during that period or we are making it up as we go along."
7.
"Sacking managers is not the answer, I was distraught when we sacked Jose Mourinho both times, was distraught when we sacked Carlo Ancelotti & likewise for Antonio Conte. This Thomas Tuchel sacking hurts me the most as I thought he would be given time."
8.
"Chelsea have sacked Thomas Tuchel. He was informed this morning. The decision is not only down to mixed results or a reaction to the poor Dinamo loss alone. It's part of a wider summer of strategic change, too."
More Loading…