Former Real Madrid Defender Pepe Was A 'Wild Player', Watch Video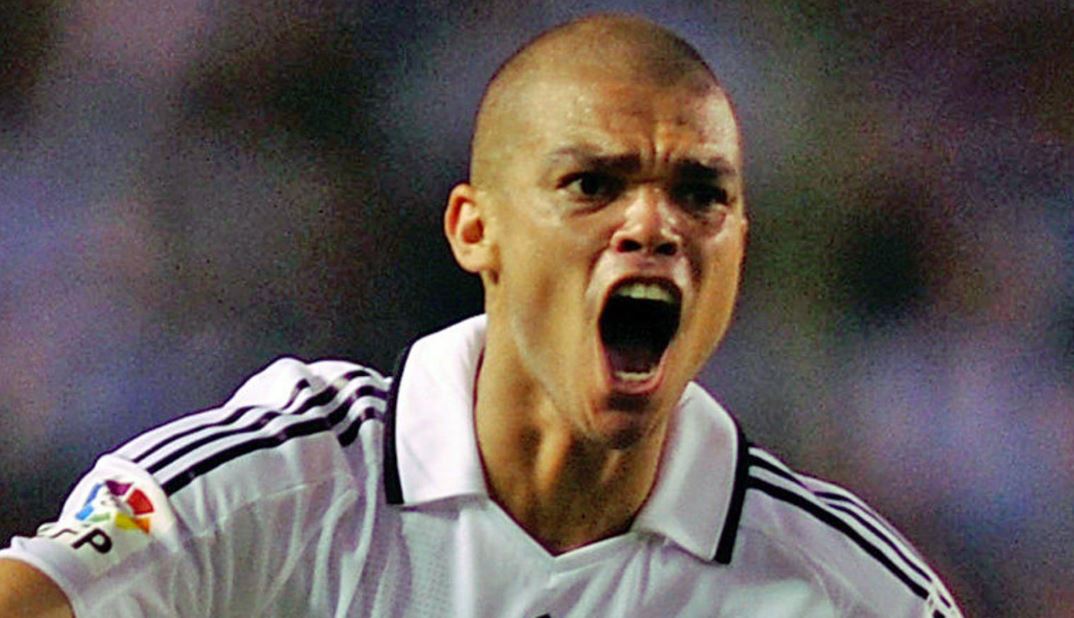 When talking about one of the wildest football players, you can't exclude Former Real Madrid Defender Pepe.
IN 2009, Pepe was banned for 10 matches after his sending-off against Getafe.
Pepe received a red card after he kicked out Javier Casquero in the 3-2 win at the Santiago Bernabeu.
Pepe brought down Casquero in the penalty area before stamping and kicking him on the floor.
The 26-year-old then clashed with Juan Angel Albin in the melee that followed the incident.
He was shown a straight red card, having already picked up a yellow earlier in the match, and said "You are all sons of w**res" to the fourth official as he left the pitch.
He also broke the rules by coming back on to celebrate Gonzalo Higuain's winner with his teammates.
He Apologized
Pepe later apologized after the attack.
"I am devastated, and very sad," the 26-year-old Brazilian-born player told Marca.
"All I can do is offer my apologies to the players, their families, the fans and my colleagues," he added.
"I am willing to accept the penalty that I am given," Pepe told Marca.
In an interview published in a Portuguese newspaper, Casquero said he forgave Pepe but still hoped the player would be dealt with accordingly.
"I forgive Pepe but what he did was appalling. I hope the disciplinary committee will be severe and rigorous," he told Correio da Manha.
But Getafe president Angel Torres said Real should tear up the player's contract.
"Pepe's attitude was unforgivable," he said in Marca. "The behaviour we witnessed is bound to encourage violence among children."
Pepe Leaves Real Madrid
IN 2017, Pepe left real Madrid.
"I don't want to blame anyone. What Zidane has done with Real Madrid is spectacular, but there are things I don't understand." Pep told Cope. Skysports Reported.
"I didn't say goodbye to Zidane because Zidane and Real Madrid knew I was going before I did."
He added, "It is clear that I will not continue at Real Madrid. One stage is over and, from now on, another one will start."
Watch Video Below: