Eric Trump claims Trump got more than 75 million votes in the 2020 election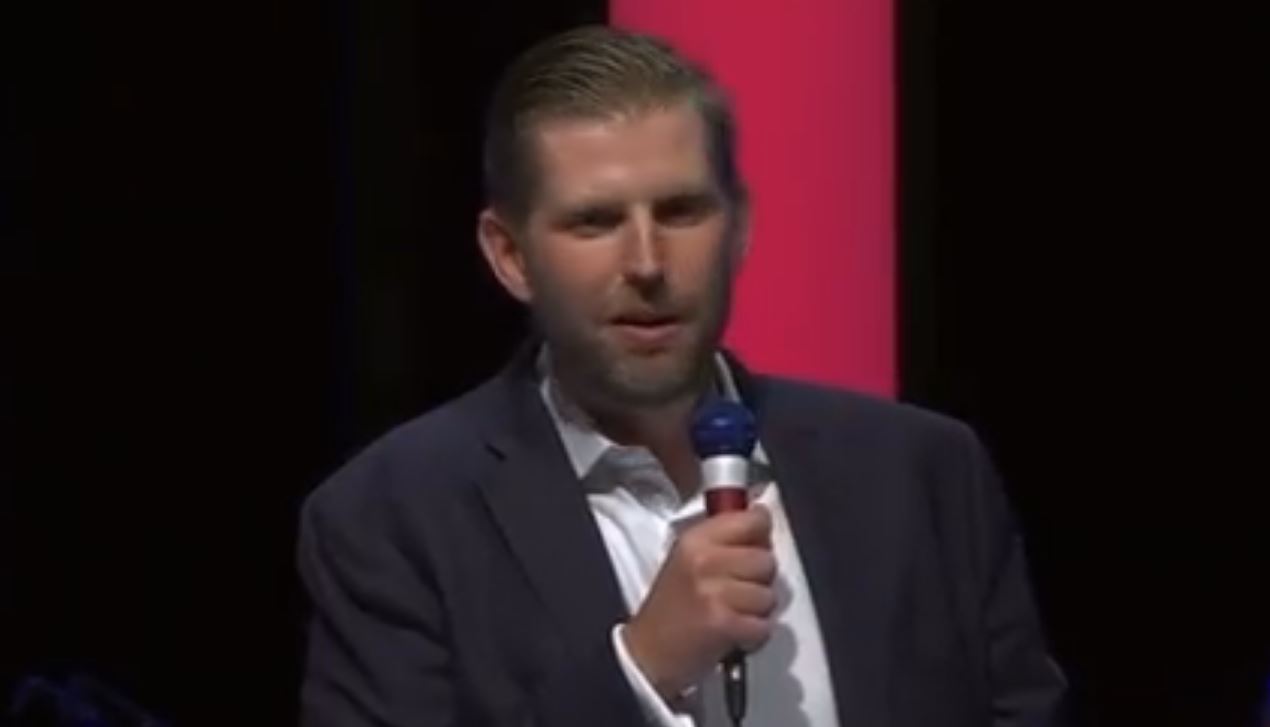 Eric Trump is claiming Donald Trump got more than 75 million votes in the 2020 election. He said Biden didn't get close to it.
We could recall, Former President Donald Trump repeatedly said that 75 million people voted for him in the 2020 US presidential election.
"Facebook's ruling is an insult to the record-setting 75M people, plus many others, who voted for us in the 2020 Rigged Presidential Election," he said in the statement. "They shouldn't be allowed to get away with this censoring and silencing, and ultimately, we will win. Our Country can't take this abuse anymore!"
According to the nonpartisan Cook Political Report , 74,223,369 people cast their ballots for Trump in the November general election. That's 46.9% of the popular vote and 776,631 fewer than the 75 million Trump claims voted for him.
President Joe Biden received 81,282,916 votes, or 51.3% of the popular vote. Biden also notched 306 Electoral College votes compared to Trump's 232, winning him the White House.
Since losing the election to Biden, Trump has repeatedly and falsely claimed that it was "rigged" and stolen from him. His campaign and Republican-allied groups across the country filed dozens of lawsuits, nearly all of which were dismissed or rejected for failing to prove that there was widespread voter fraud in the election.